---
ISBURNING LIVE STREAM X RED LIGHT RADIO BY KINETIC
---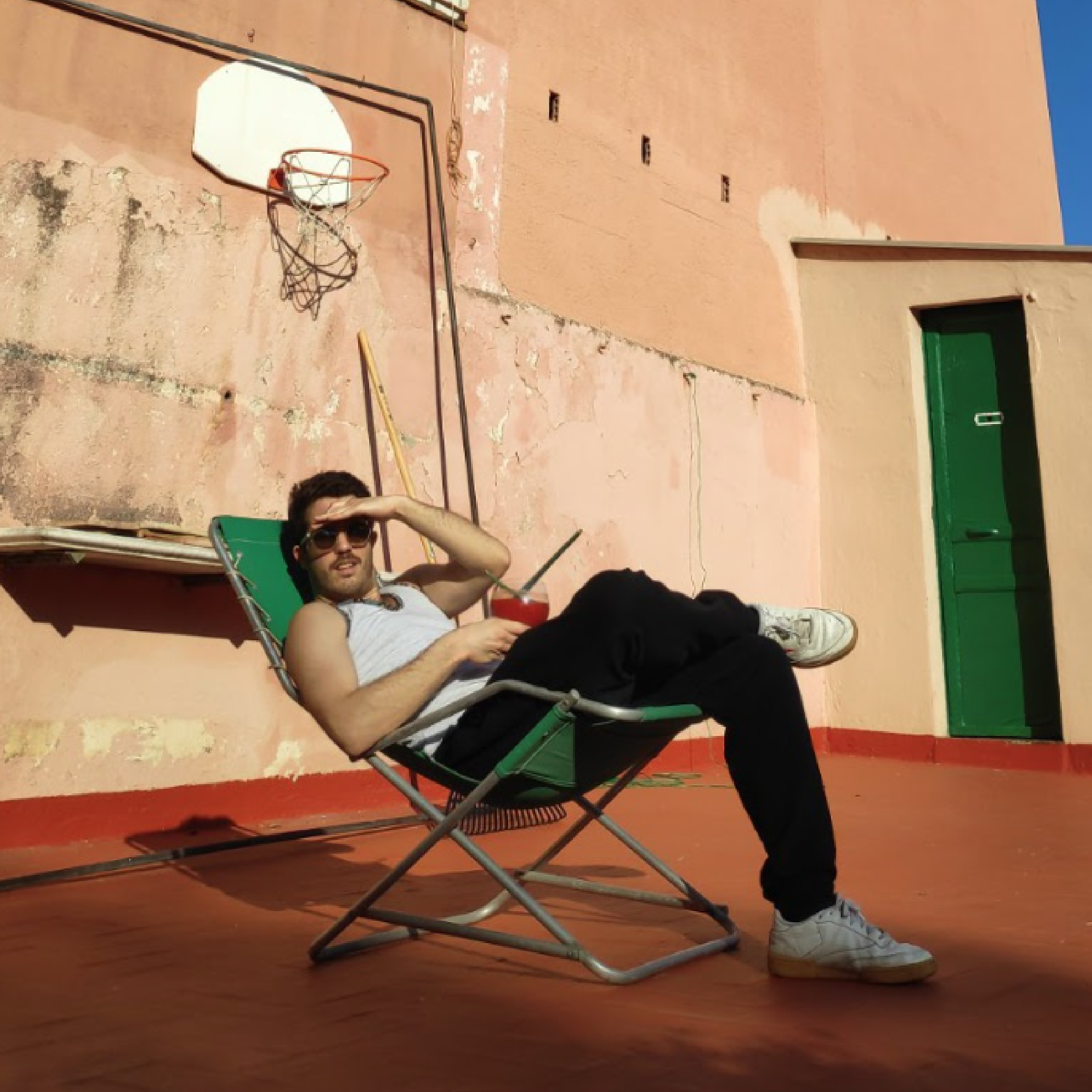 AN AFTERNOON AT KINETIC'S: Where next?

¿Quién eres? / Who are you?


Soy Kinetic, miembro del colectivo Draft de Barcelona, con quien suelo hacer fiestas mensuales, y residente del Nitsa club de Barcelona.

I am Kinetic, member of Barcelona's Draft collective, with whom I normally throw once-a-month parties. I'm also Nitsa Club resident.

¿Cómo te está afectando esta crisis? / How is this crisis affecting you?
Disfruto mucho de la soledad, así que eso en concreto no está siendo un gran problema. No me gustan los Skypes, ni las llamadas telefónicas, así que he hecho de mi casa una especie de bunker. Lo que sí que es cierto que después de casi 40 días sólo, uno empieza a necesitar contacto humano, piel con piel…

Realmente estoy encontrando en la música un gran refugio que me ocupa mucho tiempo y energía, y que mantiene muy activa mi cabeza, sin dejarme pensar demasiado en qué va a pasar cuando todo empiece a volver a la normalidad. Qué va a quedar de todo lo que había…

Me preocupan mucho mis seres cercanos con niños, personas a su cargo o negocios propios… Vienen tiempos extraños

I quite enjoy loneliness, so this is not a big issue for me at the moment... I don't like Skypes nor phone calls, so my place has become kind of a bunker, but there's a true thing: after almost 40 days alone, one starts to need human contact, skin to skin…

I'm really finding a great refuge in music, that takes up a lot of time and energy, and keeps my head very active, without letting me think too much about what will happen when everything goes back to normal. What will remain about anything we used to have…

I am very concerned about my close ones with children, dependants on their charge, or the ones with their own business…Strange times are coming.

Dime tu track favorito del momento / Tell me your favorite track at the moment.

Vapourspace - Paradox of time dilation.
Beaumont Hannant - Utuba.

Recomiéndanos algo más /Recommend us something else.

La barbarie de la ignorancia - Diálogo de George Steiner con Antoine Spine.

Un libro libro para pensar en lo que somos como seres humanos y como sociedad: Aborda la relación entre poder, barbarie e ignorancia.

"Un cosmopolitismo espiritual que nos haga entrar en contacto y enriquecernos con las distintas manifestaciones de lo humano, con sus diversas tradiciones culturales y las literaturas a que han dado lugar, y, por tanto, sin exclusivismos nacionalistas. Ello nos hará huéspedes de otros hombres, nos llevará a poder acoger a los demás y a entrar en contacto estrecho con ellos."
La barbarie de la ignorancia - Diálogo de George Steiner con Antoine Spine.

A very appropriate book for these times, makes you think about what we are as human beings and as a society. He addresses the relationship between power, barbarism and ignorance.

"A spiritual cosmopolitanism that allows us to come into contact with, and enrich ourselves through different human manifestations, with the diverse cultural traditions and literature they gave birth to, free of any nationalist exclusivism. This allows us to become both the guests and hosts of other men, welcoming them and coming into closer contact with them."