---
PHOTOS AT HOME BY CÉSAR SEGARRA

---
TIMELESS, PERENNIAL, CLARA, HOME.

I was living with Candela when I met her friend Kevin during a dinner at home. Later, Kevin mentioned Clara. I then met Clara because she was looking for a place to live, and she ended up moving in with me. Clara is a cook, her brother is a musician, and she comes from the island of Majorca—like Kevin. I've always been attracted to people born in islands: their unique feeling of being part of a piece of land, a tradition, and a family.

I've lived with many different people in the same apartment for over a decade but I have rarely photographed them. I don't know why, I'm not against the idea, but it didn't happen much. But I portrayed Clara in the past weeks; early in our quarantine I felt that we were experiencing something extraordinary in the familiarity of our apartment. That's what we captured in a bunch of moments on different days with Clara at home.
Legal Disclaimer. Some of the items in the collections may be sensitive for some audience. We have the consent of all individuals involved in this collection. Content is for +18 viewers online.
Nota legal. Alguno de nuestro contenido puede ser sensible para determinadas audiencias. Tenemos el consentimiento de todes les individues involucrades en esta colección. El contenido es para mayores de 18+0)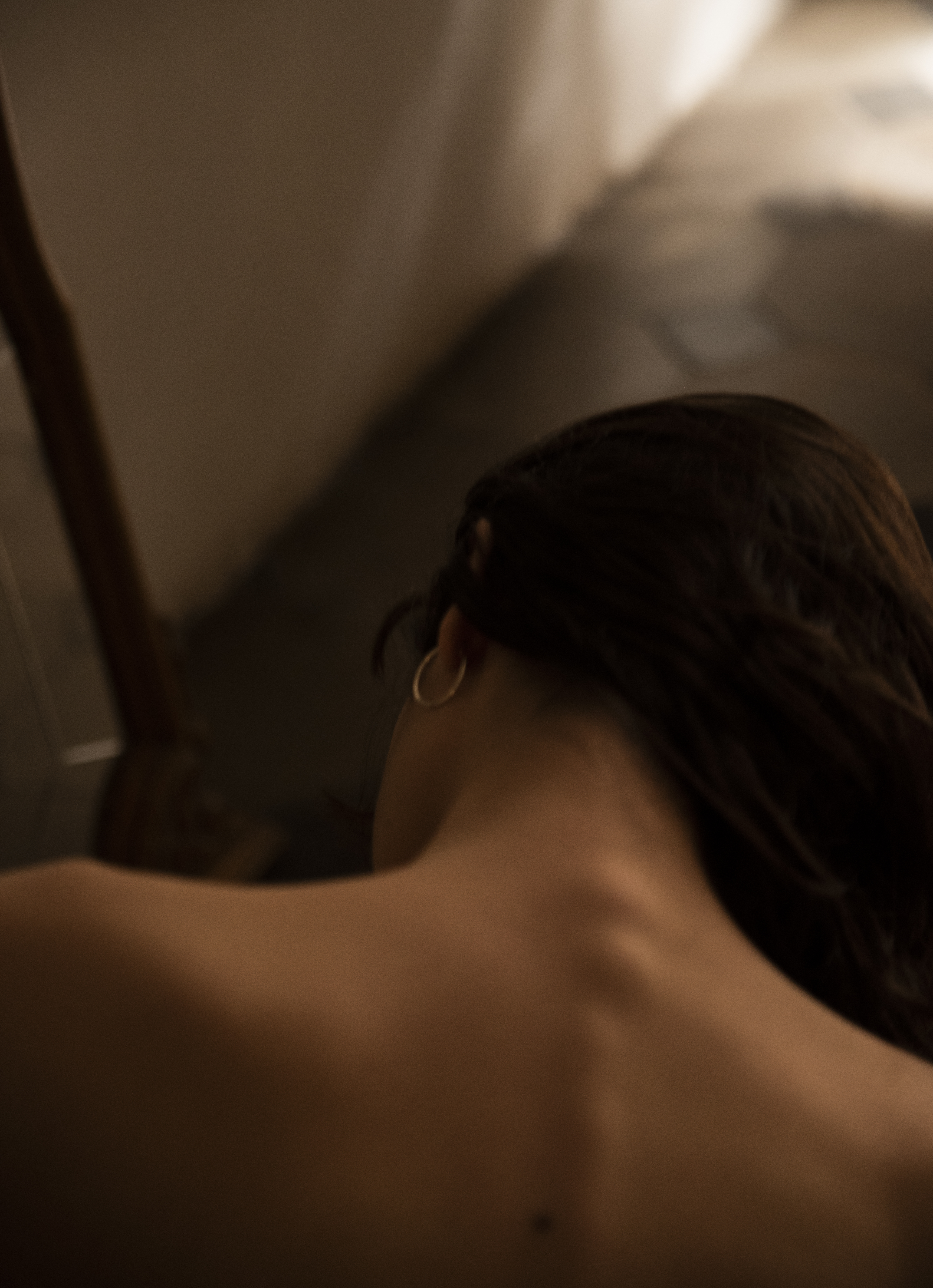 ---
PHOTOS AT HOME BY CÉSAR SEGARRA
---
How is this crisis affecting you?

I'm sensing how it's key to be at ease with oneself, and work on self-care while the world keeps on turning. One strategy for living is to plan and rush into doing stuff: no way to keep on doing this now, we have no agency left. I'm hoping for this experience to be a learning process about my desires and motivations for work and fun. I'm getting ready for being out there, outside of my home, for a reason: for my reasons.
Tell me your favorite track at the moment.
Sen Senra – Como sacude.



Recommend us something else.